Chris Bosh -- The Official MARRIAGE Certificate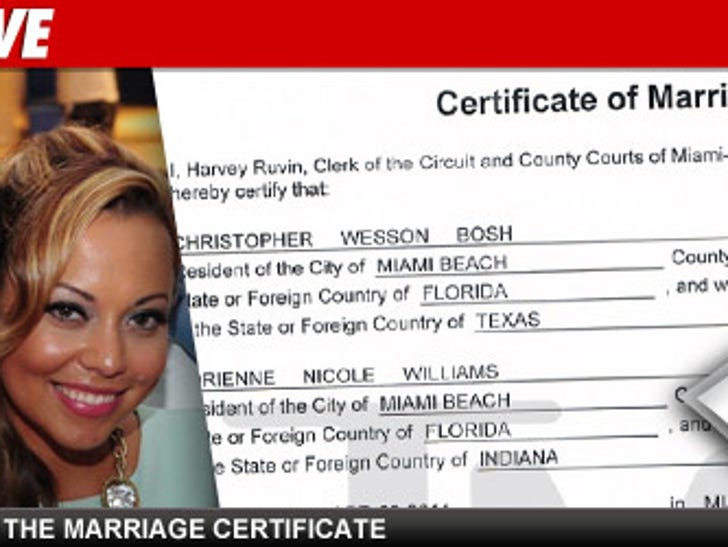 Despite his public denial ... Miami Heat superstar Chris Bosh WAS married on April 9 -- so says the official marriage license obtained by TMZ.
TMZ broke the story, Bosh married Adrienne Nicole Williams earlier this month in Miami Beach ... only for Bosh to deny the story at an NBA news conference.
Well, according to the courts in Miami-Dade County ... Chris and Adrienne are officially man and wife ... whether he wants to admit it or not.