Empire Carpet Guy Will Live On ... In Commercials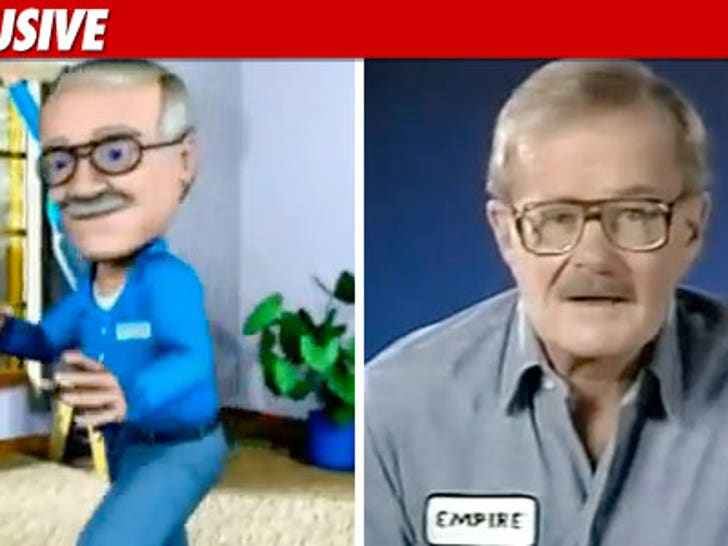 Recently deceased Empire Carpet spokesman Elmer Lynn Hauldren is officially IMMORTAL -- because TMZ has learned, Empire Carpet is adamant about continuing to use his image in their TV ads.
A rep for Empire tells TMZ, they have no plans whatsoever to replace Lynn's likeness in their commercials -- and they fully intend to keep using his famous jingle.
According to the rep, Lynn -- who passed away on Wednesday at the age of 89 -- "portrayed a trustworthy quality that will continue on with our brand."
And in case you managed to get that song out of your head, read this: one eight-hundred five eight eight! Two three-hundred! EMPIRE!