Atlanta Braves Coach Placed on 'Administrative Leave'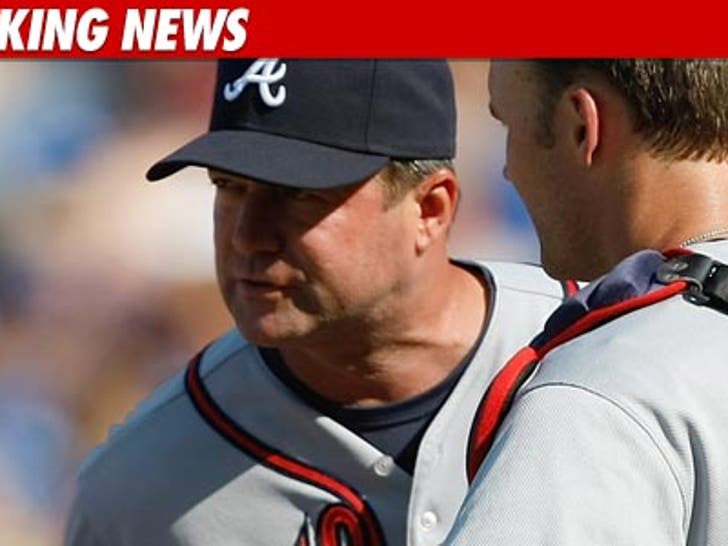 Atlanta Braves pitching coach Roger McDowell has been placed on "administrative leave" -- after he allegedly hurled several gay slurs at male fans during a game in San Francisco last weekend.
As we previously reported, a family of four -- including two 9-year-old girls -- went public with their accusations this week ... claiming McDowell made several homophobic remarks toward fans at AT&T Park ... and then mockingly proceeded to simulate gay sex with a baseball bat.
The father of the family claims he confronted McDowell -- who allegedly responded by approaching him with the bat, and saying, "How much are your teeth worth?"
McDowell has since apologized for the outburst -- but the Braves have suspended his coaching duties pending an investigation into the allegations.
UPDATE: GLAAD President Jarrett Barrios just released a statement, telling TMZ, "It remains to be seen whether the Atlanta Braves will take real disciplinary action and send a clear message that there is no place for anti-gay remarks or violent threats in baseball."