Diddy -- Why I REALLY Canceled My Concerts ...
Diddy
Why I REALLY
Canceled My Concerts ...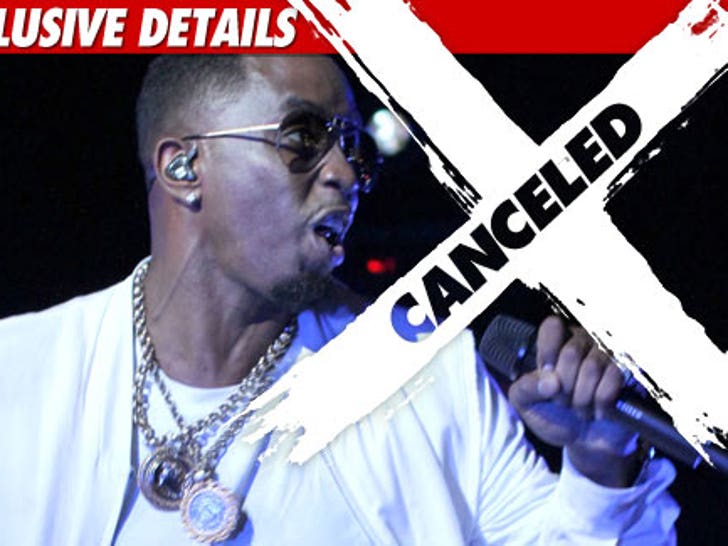 Diddy is finally explaining why he canceled five upcoming concerts -- claiming it had nothing do with low ticket sales -- it was a "logistics" issue ... whatever that means.
Amidst reports that ticket sales were in the dumps, a rep for Dirty Money tells TMZ, "A few dates for the 'Coming Home' tour in Florida and Missouri were canceled due to production and technical logistics which made it impossible for Diddy Dirty Money to perform the best show for their fans."
The rep adds, "The remaining shows in Los Angeles, San Francisco and Phoenix are scheduled as planned and will mark the ending to a widely acclaimed tour."
The rep wouldn't say anything more specific about the "logistics" issues ... which could be about a million different things ... from the stage ... to the lights ... to the temperature of the champagne fridge in Diddy's dressing room.