Charlie Sheen -- Getting Into the E-Cigarette Biz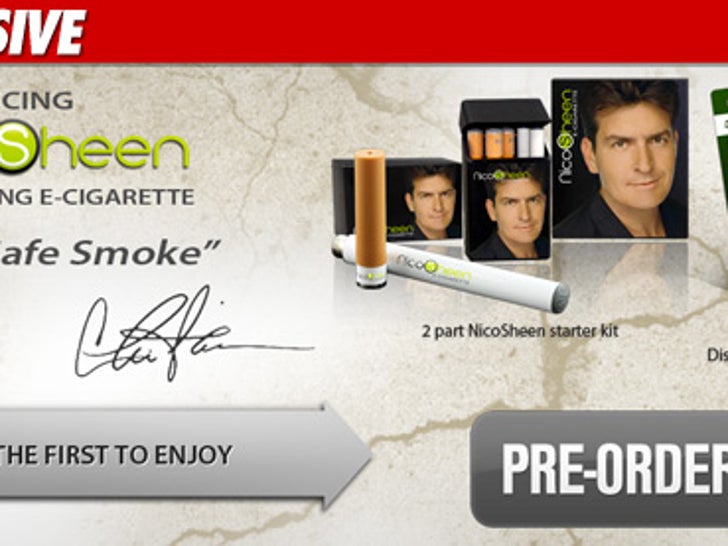 We finally have the answer to the question everyone has been asking -- WHAT IS CHARLIE SHEEN SMOKING?????
TMZ has learned Charlie has partnered in a line of electronic cigarettes cleverly titled NicoSheen. Billed as "the winning E-cigarette," the site boasts disposable E-cigs as well as a host of other E-smoking related products.
Charlie is one of several partners in the company. And, as is customary these days with Sheen, one of the other partners is his troubled baseball pal ... Lenny Dykstra.
Who needs to be the highest paid actor on television when you can hock electronic cigarettes on the Internet?