The Osbournes -- 357,000 More Tax Problems
The Osbournes
357,000 More Tax Problems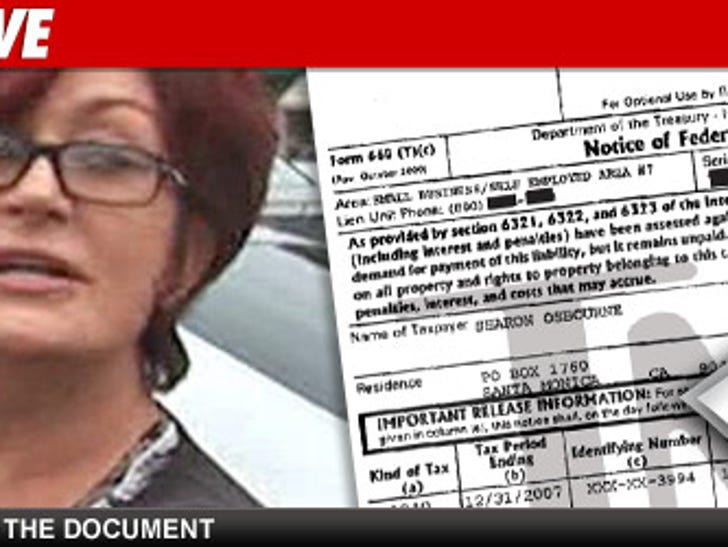 The IRS ain't done with Ozzy and Sharon Osbourne -- TMZ has learned the couple has been hit with a brand NEW tax lien for more than $357k.
The lien, filed this week in L.A., shows the couple still owes $357,070.62 in unpaid federal income taxes from 2007.
The new filing comes on the heels of a $1.7 million lien filed against the family earlier this month ... bringing their grand total of debt just over $2 mil.
Earlier this month, Sharon took responsibility for the tax issues -- saying she was "too involved with myself" to meet with her accountant.
Osbourne adds, "I cancelled two meetings with him over the last 18 months because I was way too busy."