Howie Mandel -- Out of His Clucking Mind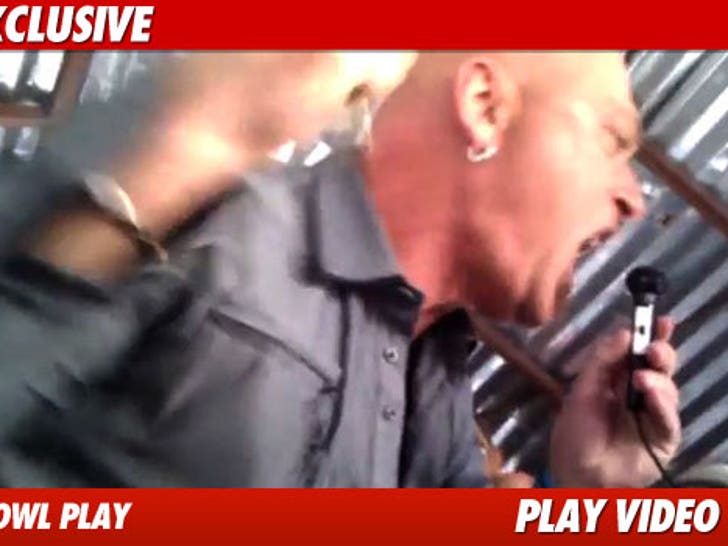 Howie Mandel played a horrifying game of chicken recently -- literally stepping INSIDE a giant robotic hen ... and experiencing what we can only guess was some kind of exorcism.
It was all for a new episode of "America's Got Talent" -- Howie and his crew rode around inside the over-sized farm bird, all while Howie had a little too much fun with the chicken's built-in PA system ... seriously, it sounds like he's squawking demons out of his soul.
We're told the "Talent" crew rented out the Hen-a-tron -- its actual name -- for several hours ... and Howie had a blast. The power of poultry compels you.