Charlie Sheen: Kelly Preston Shot Herself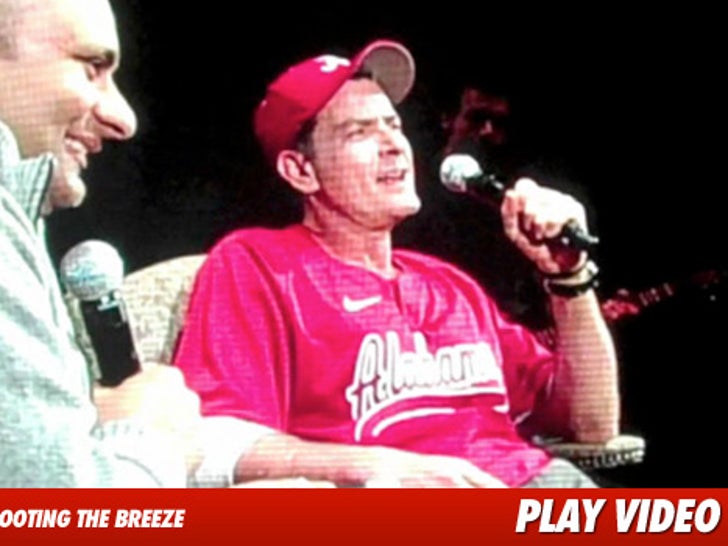 Charlie Sheen claims he did not shoot Kelly Preston ... and that it was Kelly herself who caused the gun to fire and injure herself in the infamous 1990 incident.
Sheen gave his version of events during his "My Violent Torpedo of Truth" stop in Vancouver Monday night. He says he was downstairs drinking coffee, when he heard a shot from upstairs.
Sheen says he then saw a naked Kelly Preston at the top of the stairs, covered in blood.
Charlie explained Kelly had picked up a pair of his pants in the bathroom -- when a revolver that was secreted in his pocket fell to the ground and discharged. Sheen claims the bullet hit the toilet and either shrapnel or a piece of porcelain from the toilet ricocheted and struck her.
Charlie says at the time he knew he'd be blamed for it.
Kelly and Charlie broke off their engagement shortly after the incident. So far, no comment from Preston's camp.