Charlie Sheen -- Pi Kappa Winning!
Charlie Sheen
Pi Kappa Winning!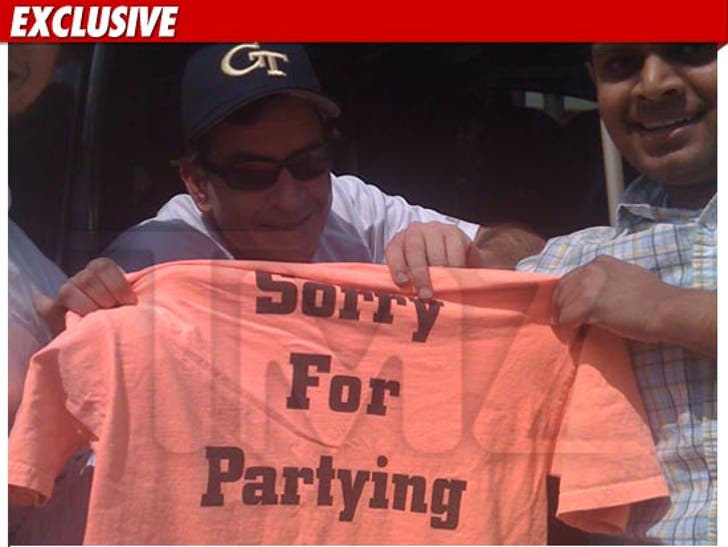 The Pi Kappa Phi frat at Georgia Tech got a boost to their street cred after they got to kick it backstage with Charlie Sheen Thursday night -- and they might have a new member to show for it.
TMZ spoke with the president of the frat, who tells us some of his brothers approached Charlie on campus on the day of the show -- and they gave him their frat's shirt.
Charlie ended up wearing the shirt during his show -- and gave the guys a shout out from the stage.
After the show, they got to hang out with Charlie backstage -- and get this, they even offered him an honorary alumni spot in their fraternity. He thanked them for the offer, but hasn't taken them up on it thus far..
Late nights, hot girls and partying ... sounds right up his alley