Mom on 'Little House on the Prairie': 'Memba Her?!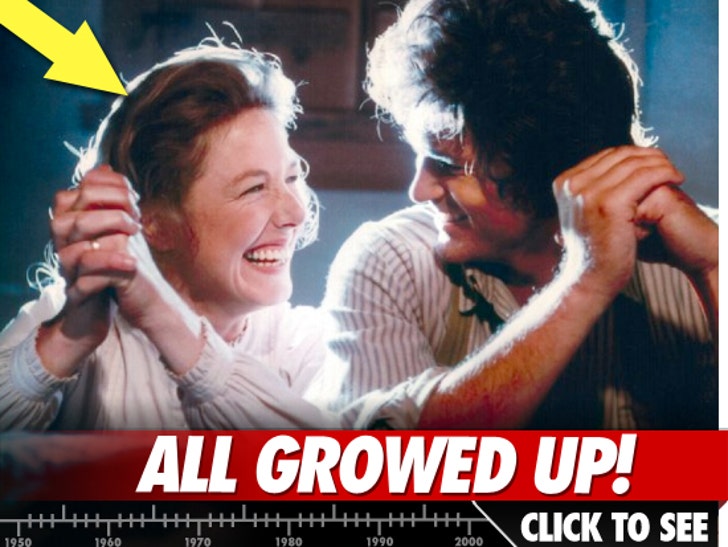 Karen Grassle is best known for playing the mom -- Caroline Ingalls opposite Michael Landon -- on the family drama "Little House on the Prairie." Guess what she looks like now!


Bristol Palin's New Look -- a Huge Difference?!
Bristol Palin stepped out at a party for The Candies' Foundation last night in NYC, looking very different from her appearance at the same teen pregnancy prevention event two years ago!
Showing off a slimmer figure and face, Sarah Palin's 20-year-old daughter has been getting some serious attention for her new look, which she debuted over the weekend at the White House Correspndents' Dinner.
The former "Dancing with the Stars" contestant was appointed ambassador for Candies back in 2009. According to tax docs, Bristol banked $262,000 in 2009 for the gig.
Tony Romo -- Wifing Up in Dallas Mansion
Dallas Cowboys QB Tony Romo will exchange vows with Chace Crawford's little sis this month -- and TMZ has uncovered the secret location of the impending nuptials ... a historic mansion in Dallas.
Sources close to the wedding tell us, Tony and Candice Crawford are getting hitched on May 28 at the swanky Arlington Hall -- and based on the pictures, it ain't gonna be cheap.
The Cowboys' football team is also expected to attend -- which is more than we can say for Jessica Simpson.
Tori Spelling's Baby Bump and New Tattoo!
Not only does Tori Spelling have a new baby on the way, she's also got a new tattoo -- and she's showing it off, along with her pregnant belly!
Taken just yesterday, Tori was photographed sunning her bones at the Parker Hotel in Palm Springs -- where her baby bump was on full display as well as her new ink.
The tattoo, which are husband Dean McDermott's vows, reads "Journey with me my love and I promise you my heart and I promise you my soul for my bounty is as boundless as the sea, and my love as deep; the more I give to thee, the more I have, for both are infinite."
Spelling, who is currently 4 months along, announced her pregnancy in April.
Guess Whose Macho Muscles!
Can you guess which macho celebs are flexing their major muscles?
Rose Barely Recognizable in 'Conan the Barbarian'
Rose McGowan is barely recognizable in the new trailer for "Conan the Barbarian" -- where she loses her eyebrows and a few inches off her hairline ... and even manages to get her light skin even lighter!
The actress recently told WWD that the makeup process to become witch Marique took six hours to complete -- starting at 6:30am.
Bikini season has begun -- and the only thing hotter than the weather ... is the celebs that are basking in it!
Can you guess which super stars are the proud owners of these beachin' bods?