Guilty Plea In Justin Bieber Mall Crush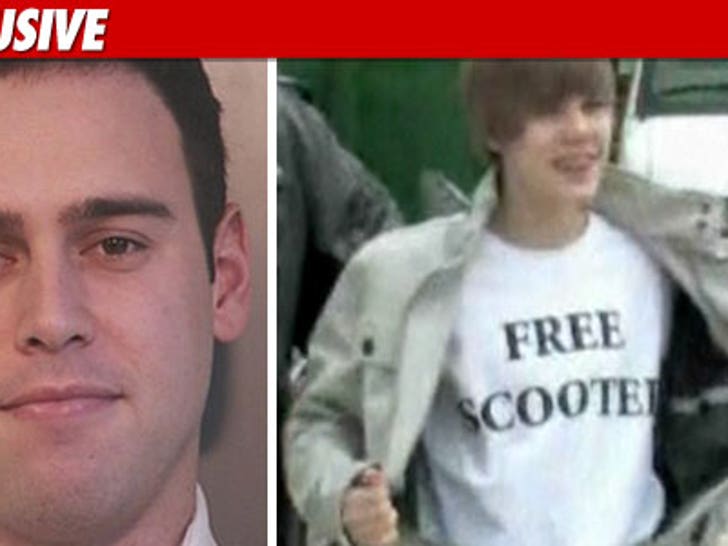 It's one of the weirdest cases in a long time. Justin Bieber's record label just pled guilty for what it DIDN'T do during a fan crush at a New York mall in 2009.


TMZ broke the story ... Bieber's manager Scott "Scooter" Braun was arrested last year over an incident at a Long Island mall ... when a crowd of Bieber fans began to get out of control ... and officials asked Scooter to tweet that he was canceling the event so the kids would leave.
Scooter allegedly refused to post the tweet ... and was later arrested for reckless endangerment and criminal nuisance.
But today, Scooter struck a deal with prosecutors in which JB's record label -- Island Def Jam -- would take the hit and plead guilty to violating a county fire ordinance.
Under the plea deal, the record label will pay $8k to cover the cost of crowd control that day and Bieber has agreed to star in yet another PSA -- an anti-cyber bullying spot for local schools.
As for Scooter, he's personally off the hook.