Bieber & Selena Gomez -- The Closed Mouth Kiss
Bieber & Selena Gomez
The Closed Mouth Kiss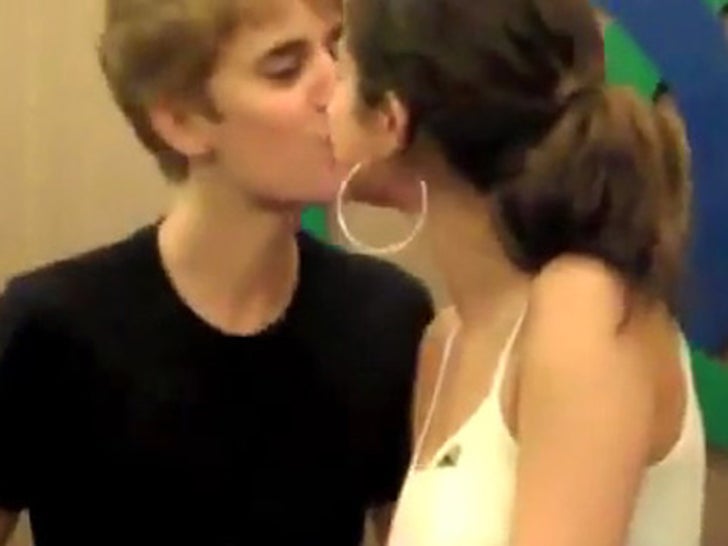 YEAH, it happened ... and it was caught on tape ... Justin Bieber and Selena Gomez KISSING each other ON THE MOUTH. Brace yourselves, Biebettes ... it's gonna be a rough day.
The young couple was caught bumping lips during a press conference in Indonesia a few weeks ago ... and somehow, the footage managed to stay under wraps UNTIL NOW!!!
Did you hear that??? That's the sound of a million teenage hearts shattering at the same time.