Whitney Houston -- Banned From Prince Shows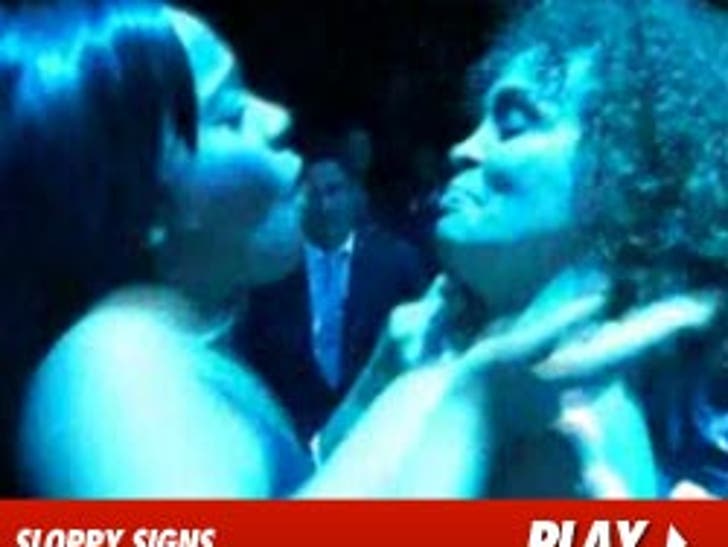 Whitney Houston has lost her Prince privileges ... because sources tell TMZ the Purple One's people became so fed up with her erratic behavior and constant ticket demands ... that she is no longer allowed at his shows.
According to our Prince sources, Whitney attended several Prince concerts in the last few weeks and appeared to be "intoxicated" at each show -- though our sources never saw Whitney drink alcohol or take drugs.
We're told Whitney was constantly badgering Prince's staff to let her up on the stage ... but Team Prince shot her down multiple times because P's people "didn't want her to embarrass herself."
Our sources say Whitney's erratic behavior, coupled with repeated and excessive ticket demands became too much for Prince -- and his team ultimately banned Houston from his concerts.
Calls to Houston's people have not been returned.