TapouT Honchos -- Yes, We Distributed Mask's Ashes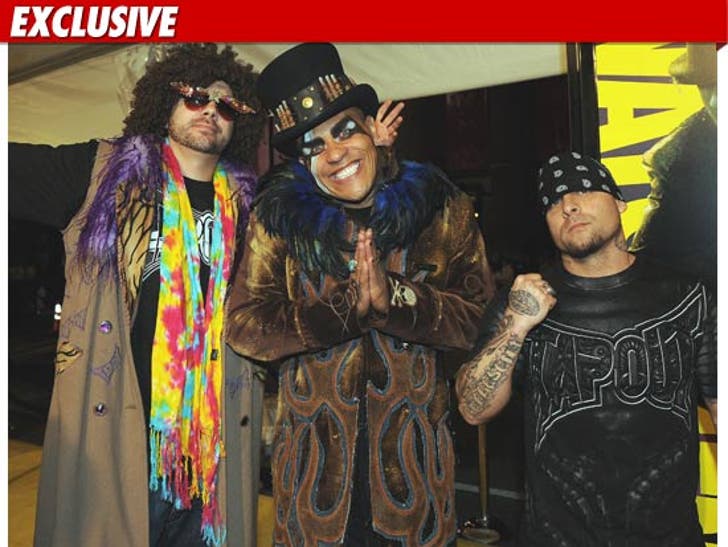 The two men who run the MMA clothing line TapouT admit they DID distribute a "very small amount" of Charles "Mask" Lewis' cremated remains to his close friends ... and they stand by their actions.
TMZ spoke to the attorney representing Punkass and SkySkrape ... who tells us the men feel there is "nothing wrong with dividing up a loved one's ashes" and giving them to loved ones ... despite the fact Mask's sister claims they had no legal right to do so.
We broke the story, Carla Lewis filed a lawsuit against Punkass and SkySkrape saying they gave away 50 to 100 vials containing Mask's ashes at a public memorial service in 2009.
Carla -- who claims she is the only person with the legal power to control the ashes -- alleges the men have kept a significant amount of Mask's ashes in their possession for years, and have refused to give them back to Mask's estate.
Now, in light of the lawsuit, P and S have agreed to RETURN the remaining ashes ... but they are adamant they have done NOTHING wrong. In fact, the men say Mask was estranged from his sister when he died in 2009 and "his close circle of friends had become his family."
The men both insist the lawsuit is purely about money -- but they're happy to give the ashes back to the estate so Mask's two young children can eventually inherit their father's remains.