TapouT Co-Founders -- We Didn't STEAL Ashes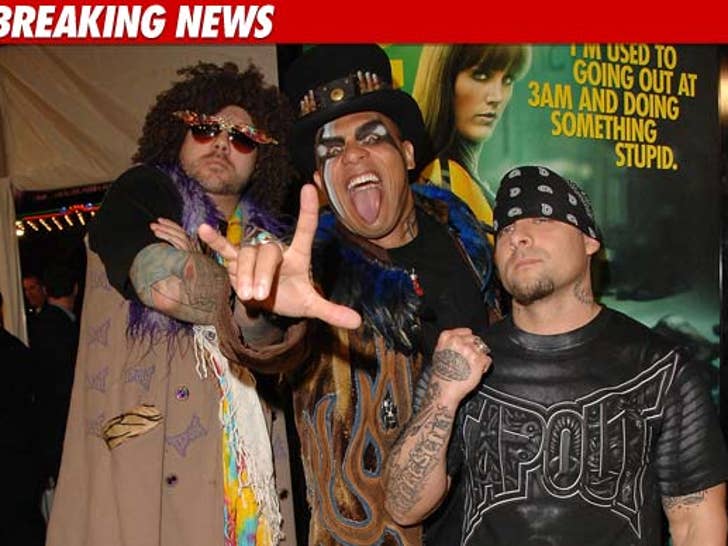 The men in charge of the popular MMA clothing line TapouT are lashing out against accusations they "stole" the cremated remains of their fallen co-founder, Charles "Mask" Lewis -- claiming the lawsuit is just a money grab.
TMZ broke the story -- Mask's sister filed a lawsuit against TapouT ... claiming co-founders Punkass and Skyskrape (that's what they go by) jacked Mask's ashes and put them in dozens of glass vials -- which they gave away at a public memorial service in 2009.
But SkySkrape (pictured above left) just posted a Twitter message saying, "All you that are twittering me sayin we 'stole' Charles and were 'selling his ashes' need to f**king shut up!"
He continued, "He's my best friend and if you think I would do something so stupid and low life-ish, then you don't know anything about me or dan! C'mon y'all!"
Punkass (pictured above right) also dropped a tweet -- saying, "Sad s**t! Relatives who hadnt talked to Charles in 10 years now comin out to get money! Not his Ashes! Anyway his ashes belong to his kids!"
As we previously reported, Mask's sister says she has executive power over Mask's remains -- but she claims Punkass and SkySkrape took possession of the ashes and the urn ... and have not returned them.