Ashton Kutcher Replacing Charlie Sheen on 'Two and a Half Men'?
Ashton Kutcher
Negotiating to Replace
Charlie on 'Men'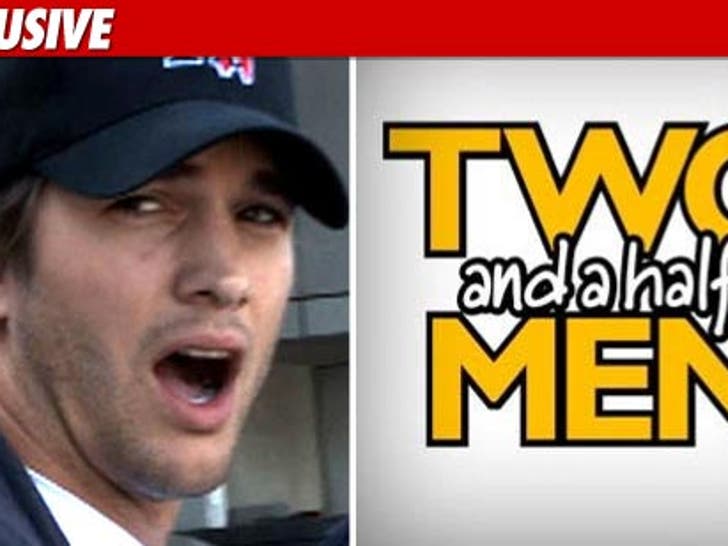 UPDATE: Deadline Hollywood says the deal is done -- Ashton is the new Charlie Sheen.
We're told a deal has not been signed, but Lorre believes Kutcher is the guy who can keep "Men" alive and well.
But Lorre has two other prospects, sources say, if the Kutcher deal falls through. Our sources would not identify the other two actors.
We're told Lorre wanted Hugh Grant to replace Charlie, but those negotiations hit a brick wall.
Our sources say a decision on Charlie's replacement will be made by Wednesday.