Von Ahole SLASHES PRICE On Bev Hills Mansion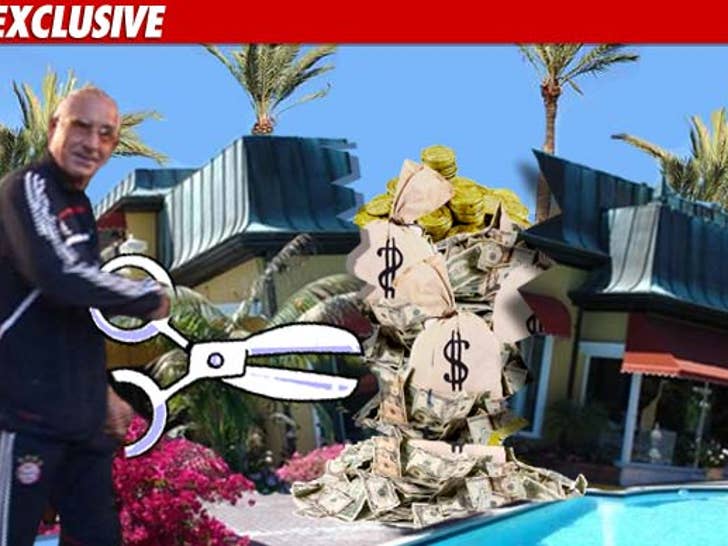 Zsa Zsa Gabor's Beverly Hills mansion is not selling the way Prince von Ahole expected -- so he's chopping the price by a whopping 12 MILLION BUCKS in the hopes of closing a deal ASAP.
TMZ spoke with Prince who tells us he met with his real estate agent yesterday -- and they decided the best way to move the property quickly is by reducing the asking price from $28 mil to $16 mil.
Prince tells us, "I vant to sell it faster so Zsa Zsa can be in a newer, safer place once she gets out of zee hospital."
As we previously reported, the couple put the house on the market earlier this year -- because they feel the house is too big and want to move to a smaller place.
Prince says the fact Elvis once lived in the home AND it was built by Howard Hughes in the 50's should boost interest in the place ... but he's keeping his fingers crossed.