Van Damme Sued for Bashing Gym on Reality TV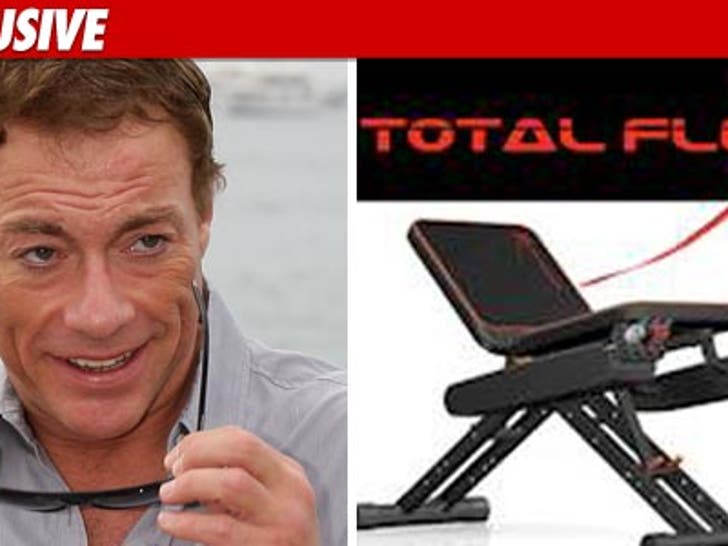 Jean-Claude Van Damme is accused of dealing a death blow to a home gym product -- after allegedly agreeing to promote it ... and then BASHING it on his reality show instead.
According to a new lawsuit filed today in L.A., Van Damme allegedly agreed to shoot an infomercial for the "Total Flex" gym in Brussels back in February ... but when JCVD showed up to the set, he had no idea how to use the equipment.
The infomercial producers claim Van Damme grew frustrated with his inability to operate the machine ... even though JCVD's wife figured it out right away.
Eventually, according to the suit, Van Damme refused to do the infomercial -- addressing the camera for his OWN reality show "Behind Closed Doors" instead -- insisting he would never endorse a product he thinks is no good.
Van Damme allegedly followed up his bitchfest by taking a quick lunch break and then DISAPPEARING -- only to call the infomercial producer later on to officially quit the project.
Now, the company behind the gym is suing Van Damme for at least $25,000 ... claiming it took a financial beating over the whole thing. Calls to Van Damme's reps weren't returned.