Winklevoss Twins -- Gunning for Supreme Court Showdown
Winklevi Gunning for
Supreme Court Showdown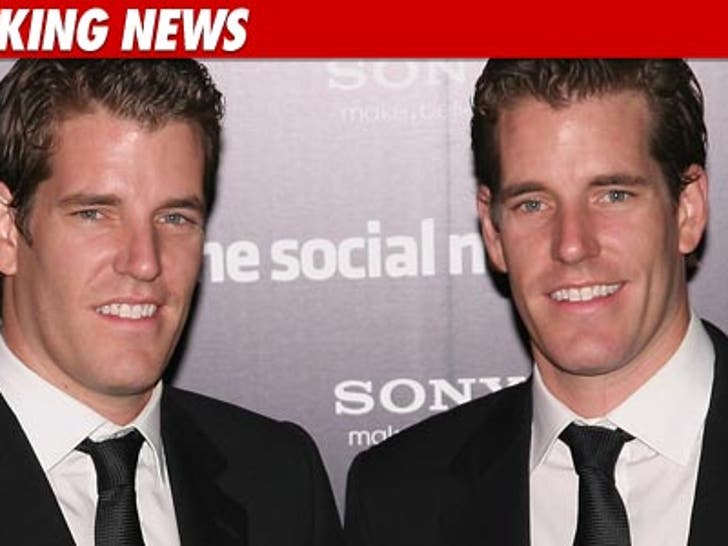 It's their last stand -- TMZ has learned, the Winklevoss twins have decided to take their beef with Facebook to the Supreme Court ... to undo a $65 million settlement with the company.
It's their final shot at redemption after losing several rounds in court -- including the 9th Circuit Court of Appeals -- Cameron and Tyler Winklevoss now want the Supreme Court to invalidate the settlement agreement they made with Facebook back in 2008 ... reportedly valued at $65 million.
The twins insist they were defrauded by Mark Zuckerberg during negotiations for the settlement -- which was paid in Facebook stock -- claiming the actual value of the settlement was less than half what they were led to believe.
The twins just released a statement, claiming their attorney intends to file a petition with the Supreme Court after they were shut down by the 9th Circuit today.
According to the statement, "The Court's decision shut the courthouse door to a solid claim that Facebook obtained this settlement by committing securities fraud. Our Petition to the Supreme Court will ask the high court to decide whether that door should be reopened."