Osama bin Laden -- Resurrected for XXX Porn Video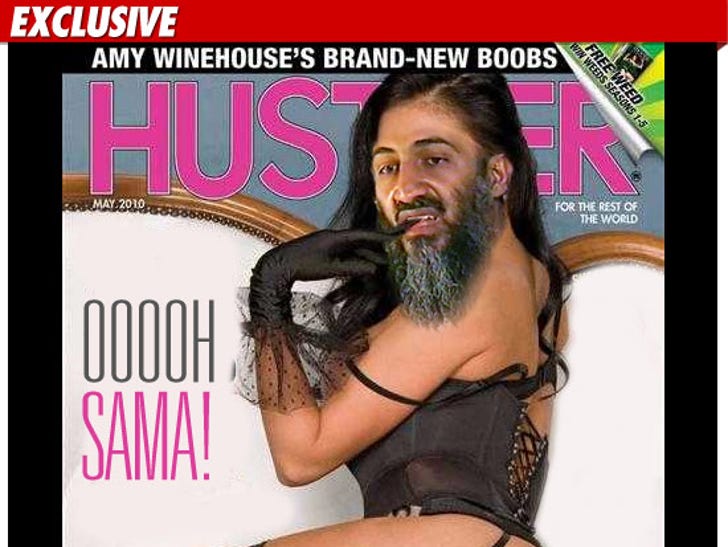 Just when you thought Osama bin Laden couldn't get screwed harder than he already has ...
TMZ has learned ... the fine people over at Hustler have bravely decided to make a XXX parody ... starring the cold-hearted bastard himself.
It's called "This Ain't Osama bin Laden XXX" -- and the porn studio claims Osama's secret porn stash was a major inspiration ... telling us, "We're pretty sure from what we've heard that bin Laden was a big fan of Hustler. He was looking at porn, now porn is looking at him."
Hustler adds, "See, it all comes full circle." Hehe ... comes.
No word yet on a release date. Hehe ... release.