Botox Mom -- New Photos -- So Who's Lying Now?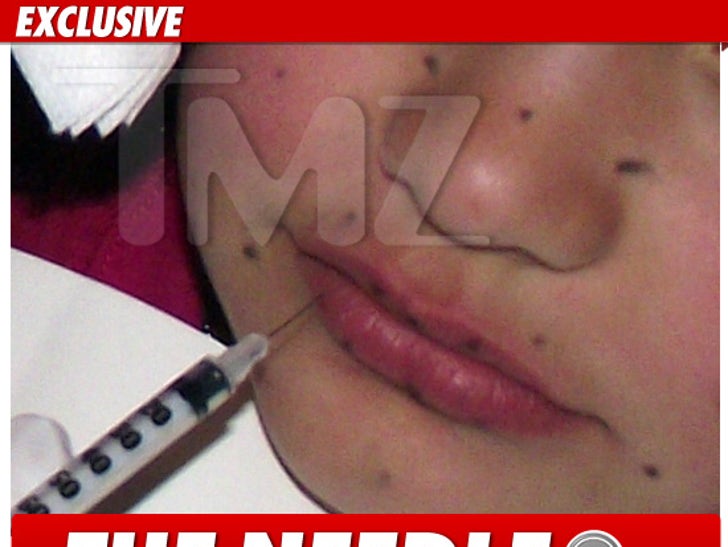 TMZ has just obtained new photos of Botox Mom -- aka Sheena Upton -- holding a needle up against her daughter's lip, and the reporter who broke the story claims it proves Upton is a liar.
TMZ just obtained the photos from reporter Alley Einstein. It's unclear from the picture you're looking at if the needle broke the skin.
Einstein says she personally saw Upton inject her daughter's lip with a filler. Einstein also says she saw Upton inject other areas of her daughter's face with liquid from a bottle labeled "Botox."
Sheena -- who says the reporter made up the story and she NEVER injected her daughter -- claims doctors at UCLA back her story because they found no evidence of Botox in her daughter's system.