Kerry Campbell -- Mom Who Botoxed 8-Year-Old Under Investigation
Mom Who
Botoxed 8-Year-Old
Under Investigation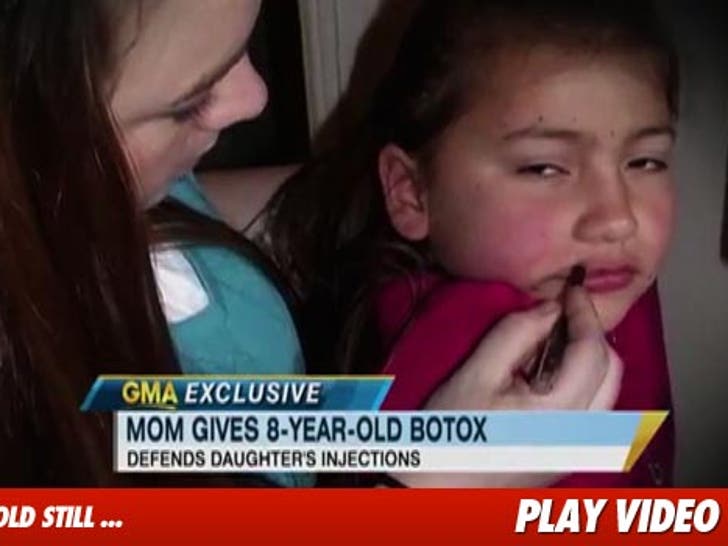 The woman who went on "Good Morning America" yesterday and ADMITTED to giving regular Botox injections to her 8-year-old daughter is now being investigated by Child Protective Services.
CPS in San Francisco says their phones rang off the hook yesterday after Kerry Campbell appeared on "GMA" -- and admitted she regularly administered the anti-wrinkle injections ... to give her daughter an edge in the world of child beauty pageants.
A rep for CPS claims, "It's pretty unusual for a mom to be injecting an 8-year-old with Botox and certainly is grounds for investigation."
The rep adds, "We need to sit down and talk with the mom, talk with the child, and see what's going on."
Kerry Campbell faces 4.3 billion years in prison ... or at least she should.