Lindsay Lohan Gets Restraining Order Against Stalker -- Fears Sexual Assault
Lindsay
Gets Restraining Order
Fears Sexual Assault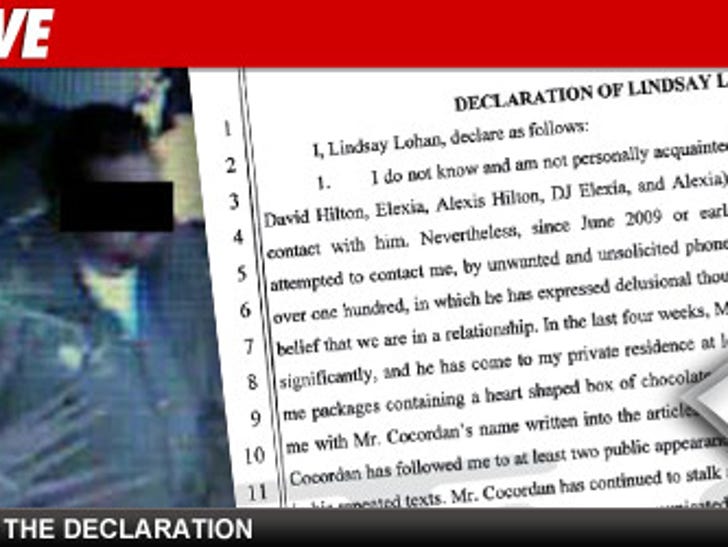 Lindsay Lohan just obtained a restraining order against an alleged stalker who has been so aggressive, she fears he could commit sexual assault against her.
The temporary restraining order was issued against David Cocordan, who Lindsay claims has been harassing and stalking her for 2 years. According to her declaration, obtained by TMZ, Lindsay claims Cocordan's conduct has escalated over the last 4 weeks. He has come to her home at least 3 times, followed her to public appearances and sent her more than a hundred text messages as well as phone calls.
But the most ominous -- according to the declaration, Cocordan sent a text message on May 5 saying, "F**king n sucking wit u kkk i need it more thn." Lindsay says in her declaration, "I am afraid that this text message shows that Mr. Cocordan intends to sexually assault me."
LAPD's Threat Management Department is on the case, and they believe Cocordan has mental issues and is schizophrenic.
Lindsay says she fears for her personal safety and the declaration was compelling enough for the judge to order the man to stay clear of her and have no communication.