Von Ahole Accused of Threatening Z-List Actress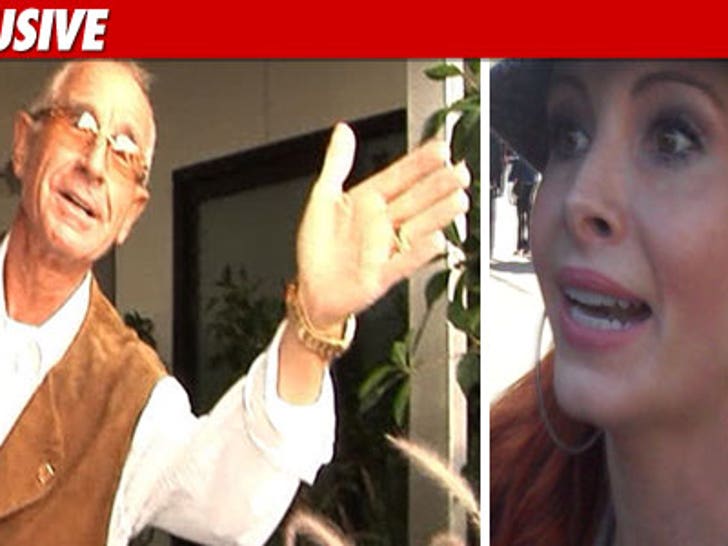 A fame-whoring "actress" is asking a judge to ban Prince von Ahole from getting anywhere near her ... claiming zee German has been "threatening me and scaring me" for the last year.
The woman asking for protection is Phoebe Price -- who played an uncredited window shopper in "Get Smart" and was once featured in the tabloids for having bad cellulite on her legs.
According to documents filed Wednesday in L.A. County Superior Court, Phoebe claims Von Ahole began "showing up everywhere I was" and then began a campaign of harassment in messages and letters. Phoebe doesn't explain why she believes Von Ahole has it out for her.
Phoebe claims, "I am scared for my life and my mom's life. This man does anything for press and I am afraid he will hurt me or have someone hurt us."
However, von Ahole ferociously denies the allegations -- telling TMZ he hasn't seen or spoken to Phoebe in more than a year ... when she chewed him out at Caffe Roma (jump to the 7:30 mark to see the run-in).
Prince says he's angry about the situation and insists, "If I hear one more false statement from her about me I will go to the West LA Police and file a criminal complaint against her myself!!"