Prince Von A-hole Hospitalized -- Eye GLUED Shut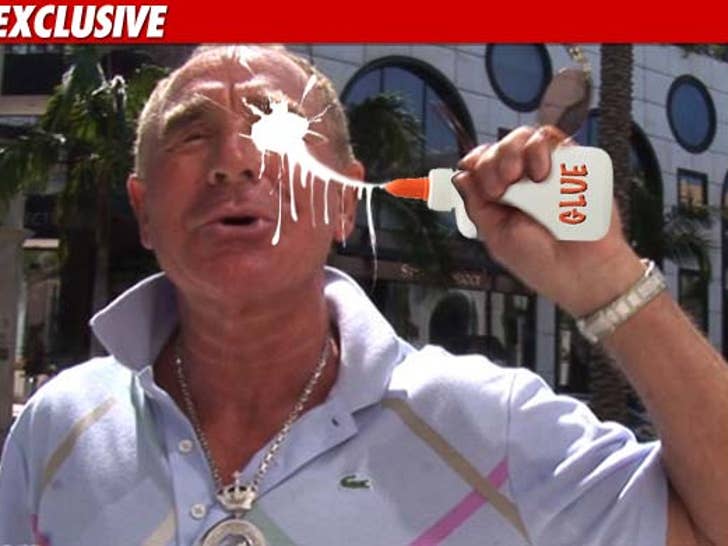 Prince Von A-hole is about to undergo a surgical procedure to re-open one of his eyelids ... after dude accidentally grabbed a nail glue bottle instead of his eye drops ... and sealed his peeper shut.
A rep for Zsa Zsa Gabor's hubby tells us Von A-hole was going through his morning routine at the couple's Beverly Hills mansion earlier today ... when he mistakenly grabbed his wife's nail glue and squeezed it into his eyeball ... gluing the damn thing shut.
We're told Prince freaked out -- and was immediately rushed to a local hospital where he was doped up with painkillers and scheduled for a surgical procedure to unstick his eye.
We're told Prince is in good spirits -- for a guy who just glued his own eye shut -- and is expected to be released later today.