Prince Von A-Hole Puts Up His Dukes for $160,000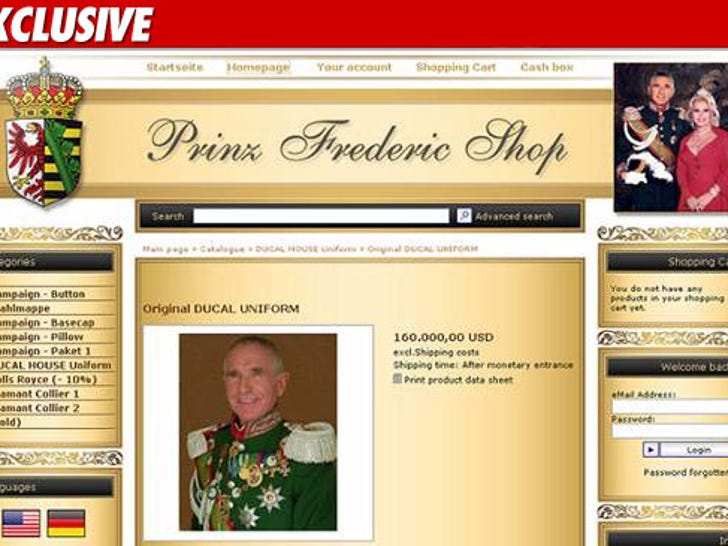 Prince Von A-Hole is selling his fancy duke uniform -- a relic of his German nobility -- for the bargain-basement price of $160,000 ... and get this ... he's doing it to pay off Zsa Zsa's medical bills.
66-year-old Prince Frederic von Anhalt tells TMZ, "It's the original uniform of the Duke of Anhalt. I risked my life in 1978 when I went to East Germany to get this uniform. The f**king communists hated me." He adds, "The uniform I really love, but I love my wife more."
According to Zsa Zsa Gabor's husband, the uniform is a steal -- dude claims the 17th century chain alone is worth $80,000 ... and the whole shebang is valued at $250,000.
Good thing too -- because we're told Zsa Zsa's medical expenses have reached around $100,000 since her hip surgery back in July.