Oprah and Maria -- The Televised Shot At Arnold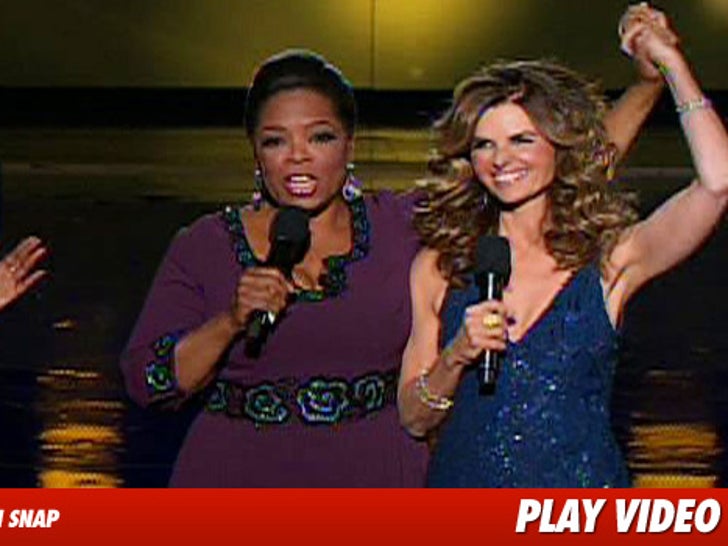 As TMZ previously reported, Maria taped an episode of Oprah at the United Center in Chicago the same day news broke that Arnold had a love child.
During the end of the episode -- which finally aired today -- Maria toasted her friend Oprah and said, "You've given me love, support, wisdom, and most of all ... the truth."
Oprah then triumphantly raised Maria's hand and screamed out "Here's to the truth!"