Pauly Shore's Asst Application -- Tell Me You Love Me!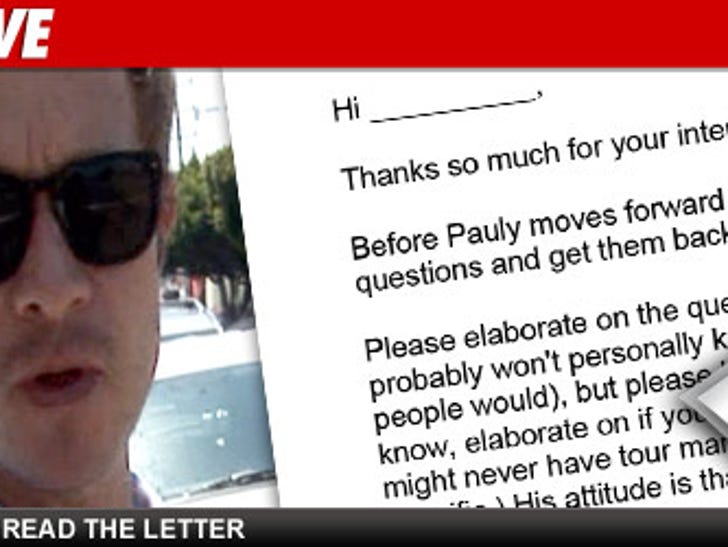 Wanna be Pauly Shore's assistant? Well, you're probably out of luck -- because one of the main job requirements is you have to love his movies ... AND be damn good at math.
Pauly recently went on the hunt for a new right hand man -- and required each candidate to fill out a VERY extensive questionnaire ... and TMZ has obtained a copy.
Shore -- star of such cinematic masterpieces as "Bio-Dome" -- asked prospective assistants, "Are you a fan of Pauly? If you are, be very specific - tell some of your favorite Pauly Shore movies/shows/moments?"
It also appears Pauly wants to exploit his assistants connections -- asking, "Who are the top three people that you know in the industry that you can get on the phone immediately?"
Among the other highlights ...
-- Do you have access to interns/PAs that would occasionally work under you for free?
-- Being that you would be Pauly's assistant, you would know every little personal thing about him ... so he would like to know everything about you. So please tell us information about yourself.
And our favorite question on the sheet ... "Do you have a background in mathematics?"
Eventually, we're told someone was actually hired for the job.
Side note -- Shore was also in "Encino Man" ... and that was kinda good ... right? Weezin' the juice? Anyone?