Lindsay Lohan -- Trapped In PARADISE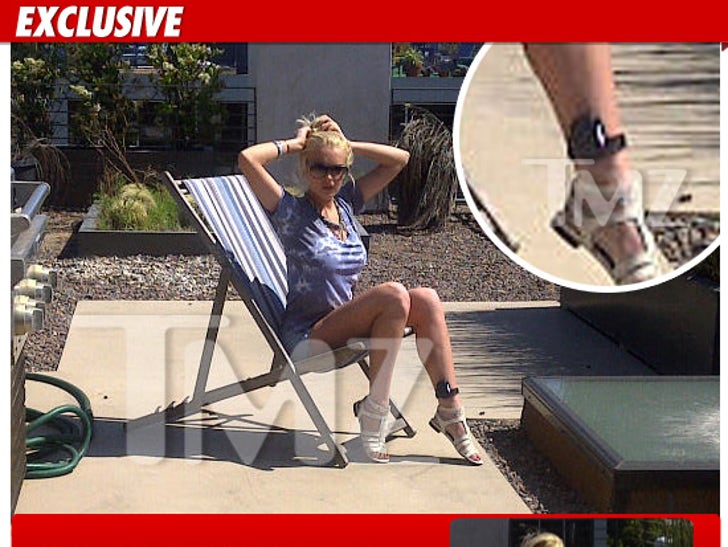 With an electronic monitoring bracelet strapped around her ankle, Lindsay Lohan served her second day under house arrest suffering on her roof ... in the warm California sun.
Lohan is currently shacked up at her swanky townhouse in Venice, CA -- where, from her roof, she can totally see the ocean.
Lindsay -- who's being punished for allegedly stealing a necklace -- is only expected to serve around 35 total days of hard time ... glorious, relaxing, court-ordered hard time.