Tony Romo -- Getting Hitched Under the Big Top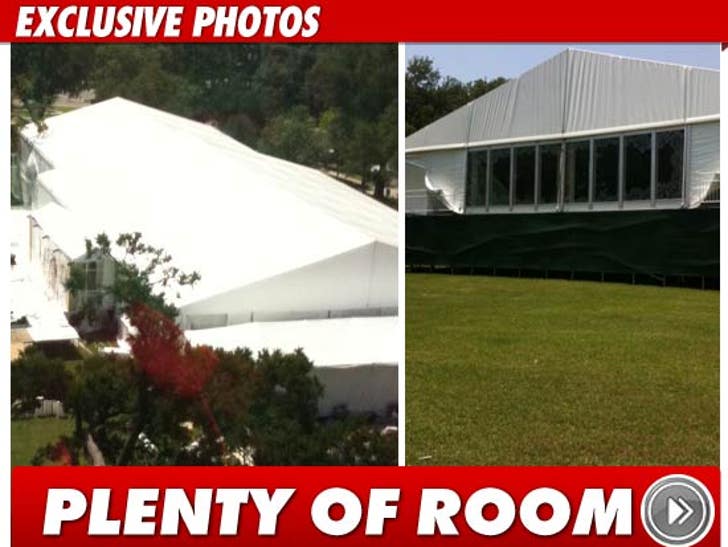 Tony Romo is used to performing in a big enclosed space, so it makes perfect sense he'd tie the knot with Candice Crawford underneath a GIANT tent.
The Dallas Cowboys QB and Chase Crawford's lil sis are set to exchange vows today at the historic Arlington Hall Mansion at Lee Park in Dallas. Word is they've booked the entire compound -- and we can believe it, based on the size of that tent.
Looks like something Cowboys owner Jerry Jones would have built.