Arnold and Maria's Ex-Nanny: 'He Never Touched ME!'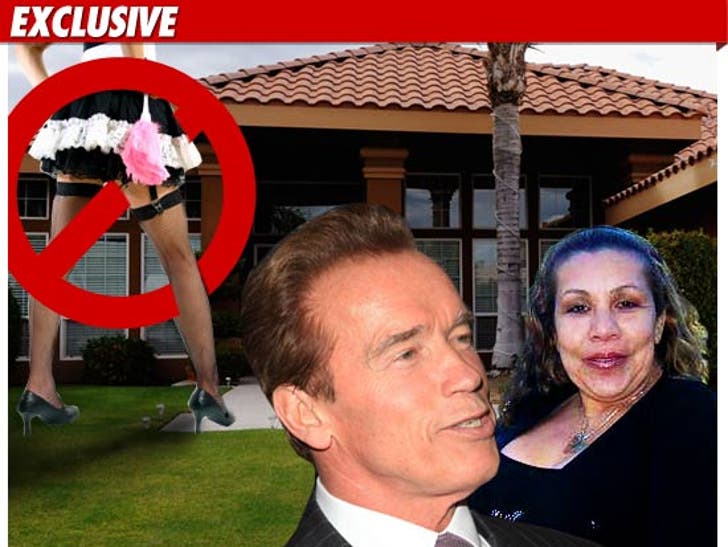 Arnold Schwarzenegger was strictly a one household staffer type of guy -- this according to a former nanny who claims the governator had a wandering eye, but never got physical with her or any other female staffer.
The nanny -- who worked with Arnold and Maria Shriver during the Mildred "Patty" Baena years -- tells TMZ Arnold "was a flirt, but he never touched me inappropriately, or anyone else that I could tell."
The former staffer believes Patty must have aggressively pursued Arnold since -- as far as she could tell -- he was "respectful" of all the other female staffers.
The woman says many employees realized the resemblance between Patty's young son and Arnold -- but says Patty would only admit her husband was not the daddy.
BTW, by all counts ... the ex-nanny was more, umm ... attractive than Patty back in the day. Whatever that's worth.