Gloria Allred's Casino Case -- The Angry Waitresses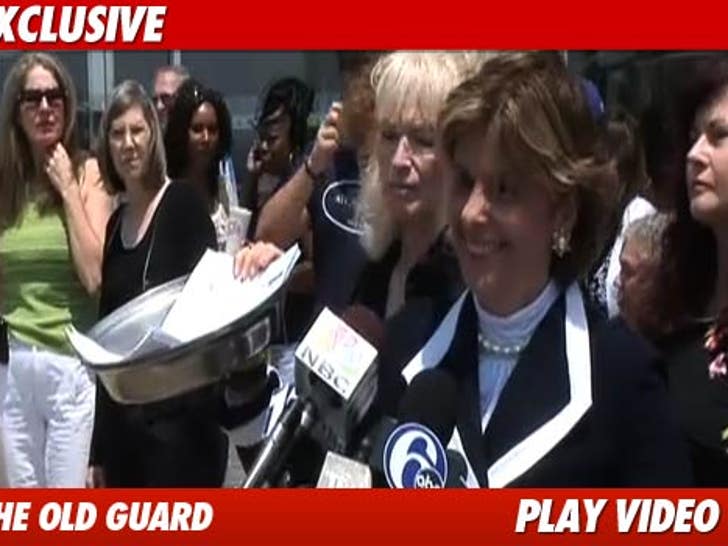 The waitresses who claim an Atlantic City casino fired them for being too old went public today -- blasting the place during a news conference ... in which Gloria Allred literally served up her lawsuit on a silver platter.
Gloria put the legal docs on the silver plate, mocking one of the casino's sexy new "Let us serve you!" advertisements -- declaring, "We will be serving YOU today. Not with a cocktail, but with a lawsuit."
As we previously reported, Gloria represents 9 female cocktail servers -- aged between 40 and 66 -- who claim Resorts Casino in Atlantic City fired them to make room for sexier, younger waitresses.
The women are suing for unlawful sex, age, and race discrimination -- demanding back pay, lost wages, and damages for pain and suffering.