Shaq & Hoopz -- Old Skool Gunslingers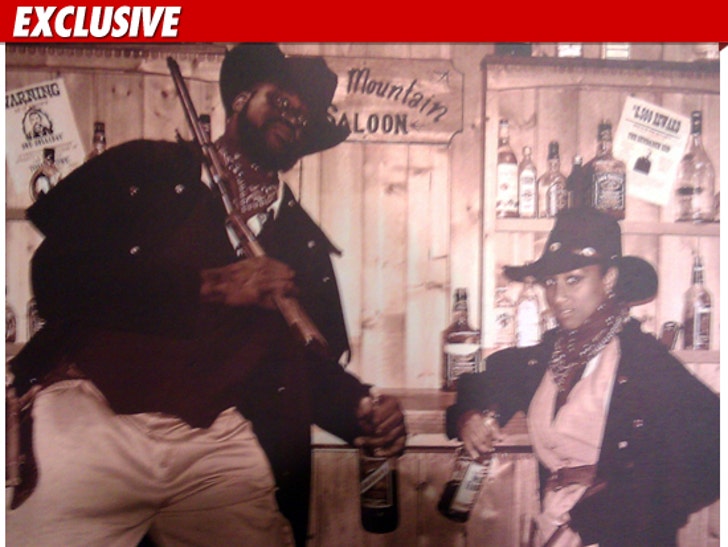 Shaquille O'Neal and his "Flavor of Love" girlfriend Hoopz brought out the big guns -- and the moonshine -- to take this Old Tyme saloon photo in Tennessee last week.
We're told both Shaq and Hoopz were in great spirits when they came to the Gatlinburg shop ... located just miles from where Shaq has a home.
Sources tell us Shaq wanted some privacy and asked to keep the store's door shut while they were inside.
As far as dressing the Boston Celtics star in the wild wild West gear, we're told O'Neal wore his own pants but the rest of his outfit fit like a glove on his 7 foot frame.