Shaq -- Pranked at the Waffle House!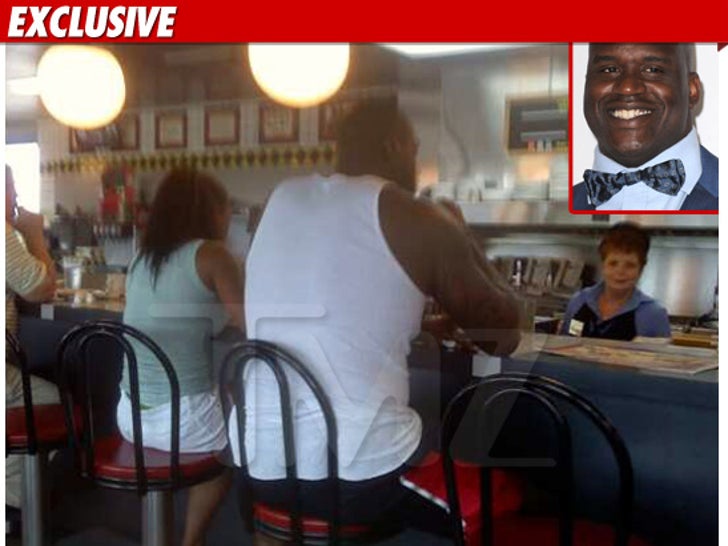 Shaquille O'Neal got more than he bargained for when he sat down for breakfast at a Waffle House in Tennessee last week -- because the dude was the target of a practical joke that was executed to perfection.
Sources at the Waffle House -- yeah, we got those too -- tell us Shaq arrived with Hoopz from the VH1 reality show "Flavor of Love" ... and they both saddled up at the counter.
We're told they each ordered scrambled eggs with cheese and a waffle -- and Shaq had an orange juice ... an OJ that would play a key role in the prank when Shaq got up to use the bathroom.
We're told Hoopz pulled the 'ol "Dump the salt in the OJ" routine -- and when Shaq returned from the can, he took a big, fat sip of the tainted concoction. We're told everybody laughed at the gag ... including the big man.
But the best part of the meal -- when it came time to pay the $20 bill ... Shaq left a $30 tip.