'Shaq Vs.' Rip-Off Case -- Six-Figure Settlement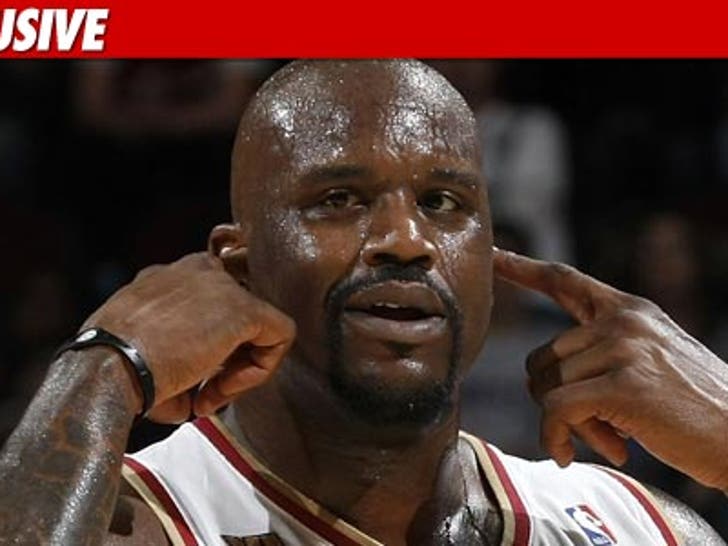 The people behind Shaq's ABC reality show "Shaq Vs." finally reached a deal with the writer who claimed they jacked his idea -- and TMZ has learned it all ended with a sweet six-figure settlement.
As TMZ first reported, a writer named Todd Gallagher sued the Endeavor Talent Agency back in 2009 for allegedly stealing the idea behind his book "Andy Roddick Beat Me with a Frying Pan" and turning it into "Shaq Vs."
Todd's book was basically a collection of stories featuring mainly himself engaged in sports challenges with pros like Andy Roddick ... who agreed to play with handicaps like frying pans instead of tennis rackets.
But recently, the case was dismissed after the two sides reached a secret agreement.
Todd's lawyer tells TMZ, the "matter has been amicably resolved" -- and sources close to the situation tell us it involved a six-figure settlement in the half-million dollar range. Not too shabby.
For the record, Shaq has always maintained that he came up with the idea on his own. Calls to Endeavor -- which is now WME -- have not been returned.