Blake Lively Leaked Nude Photos -- FAKE... NOT Blake Lively!!!
Blake Lively:
Nude Photos NOT Me!!!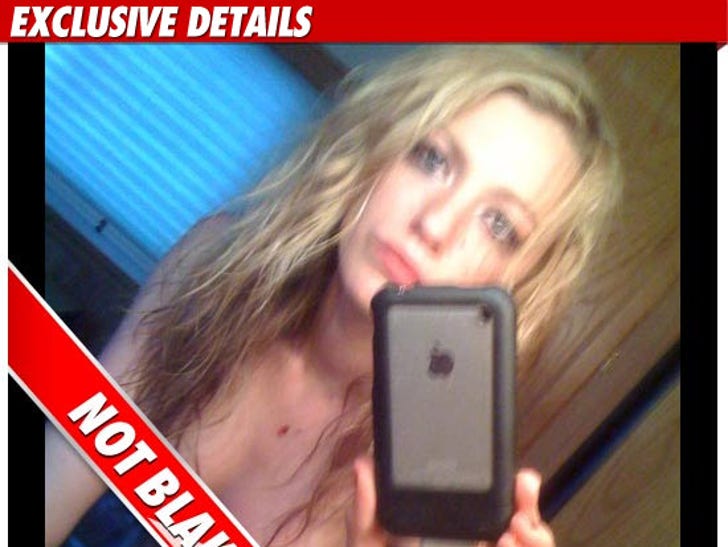 The photos circulating around the Internet purporting to be Blake Lively are fake, phony, Photoshopped, fabricated, fictional, false ... so says Blake and her people.
Sources with intimate knowledge of the actress' physical features tell TMZ ... it's simply NOT Blake's body ... and there are definitive markers proving the pics are fake.
Blake has hired a lawyer who is sending threatening letters to anyone who publishes the pics and implies it's her.
We did notice a 2008 photo of Blake holding the exact same phone as the one shown above, but the phone is pretty common.