Hootie -- Bodyguard TAKES OUT Crazy Fan
Hootie --
Bodyguard TAKES OUT Crazy Fan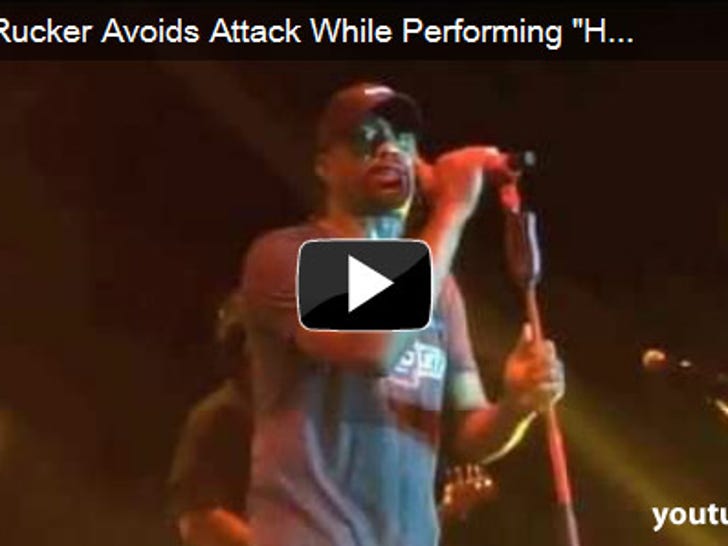 Like a jungle lion going after a kill ... Darius Rucker's musclebound security guard pounced on a fan who tried to rush the stage at a recent concert ... DROPPING the dude flat on his ass!!!

Hootie was performing a beautiful rendition of his song, "History in the Making" in Boca Raton a few weeks ago ... when some schmuck decided to try to rush the stage (around 1:17 in the clip).
Out of nowhere, a sleeveless security guy flies in, takes the fan out and throws him off the stage -- while Hootie never misses a beat.
Those Darius Rucker concerts ... OUTTA CONTROL!!!!