Jay-Z Security Shoves Fan Off Stage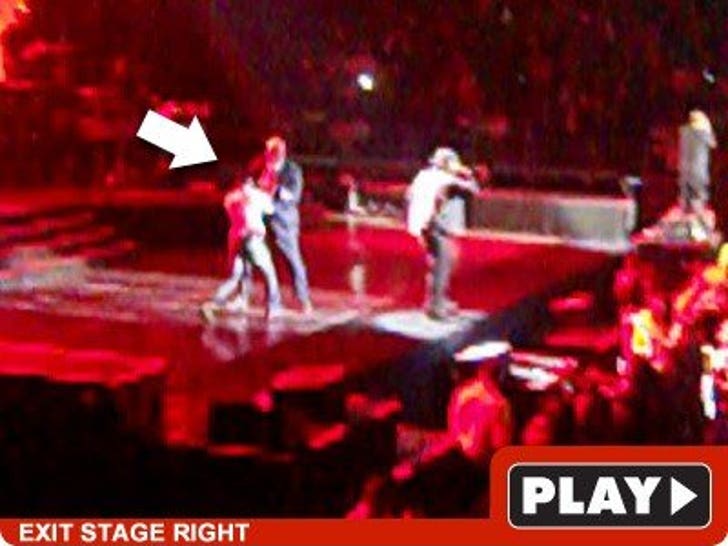 Jay-Z's security team made quick work of a stage crasher during the rapper's concert in D.C. last night -- bull-rushing the dumbass off the stage before the fan even knew what hit him.
Jay and Memphis Bleek were in the middle of a performance when it all went down -- and continued rapping as their well-dressed bodyguard sent the crasher flying off the stage.
A security guard on the ground tried to catch the interloper -- but both ended up taking a nasty fall.