Ultimate Warrior to Hulk Hogan -- I STILL Hate You!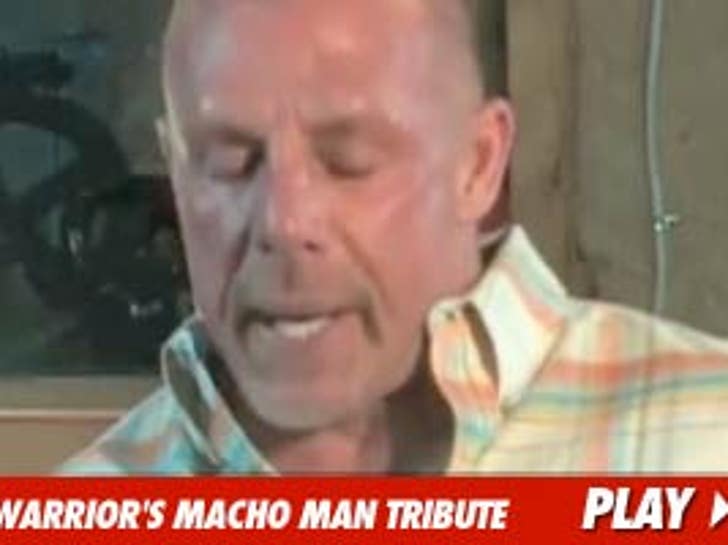 The Ultimate Warrior is PICKING A BRAND NEW FIGHT with Hulk Hogan -- and honestly ... we can't seem to figure out why.
Warrior just uploaded a couple of new bizarre, ranting videos to YouTube ... trashing Hogan -- aka Terry Bollea -- for allegedly being rude to Warrior fans on various social networking sites recently ... we think.
One of the videos features Warrior in his gym -- all fired up -- telling Hogan he was hoping Hulk would welcome Warrior back into his life with a hug or "one of those womanly handshakes" ... but he seems upset that Hulk continues to ignore him.
For the record, Hulk and Warrior haven't faced off in the ring since 1998 ... and Hogan won. Bitter?
But Warrior still has heart -- in fact, last we heard from him, he was all choked up over Macho Man's death.
UPDATE: Hulk responded on Twitter -- saying, "Don't worry about the warrior he had his chance and couldn't perform right anyways. Trying to get his one last shot."