Britney Spears -- Ring Pics Spark Engagement Rumors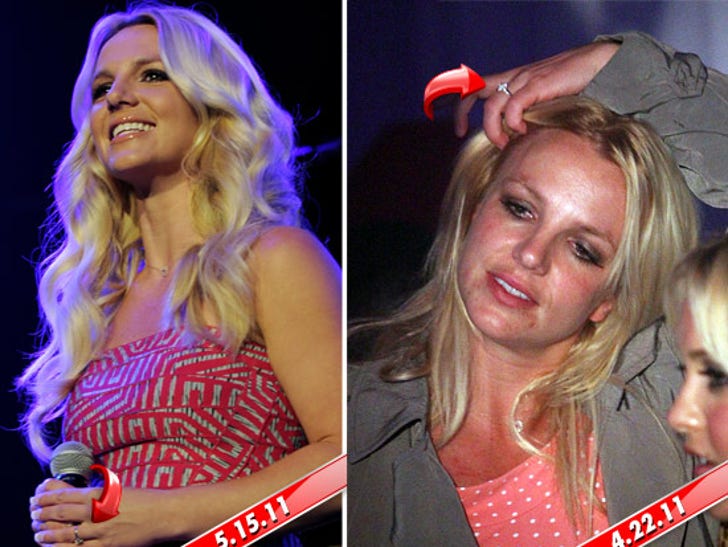 Britney Spears was spotted out this week wearing what looks to be an engagement ring -- sending the Internet into a tizzy -- but it turns out she's been sporting the rock for some time ... and it doesn't look like an engagement ring to us.
Brit Brit was seen with the ring poking out of her sleeve (see above) when she left a spa in the Valley on Wednesday. The rumor was ... she and Jason Trawick were set to get hitched and she was going to announce it on Twitter yesterday. Instead, she just announced a tour giveaway.
As you can see from the pics above, Brit has been wearing the ring for the past six weeks, and it looks more like a flower of some kind than a giant diamond.
Doesn't seem like she's ready to walk down the aisle ... yet.