NOFX Singer -- Pimpin' Punk Rock Pad!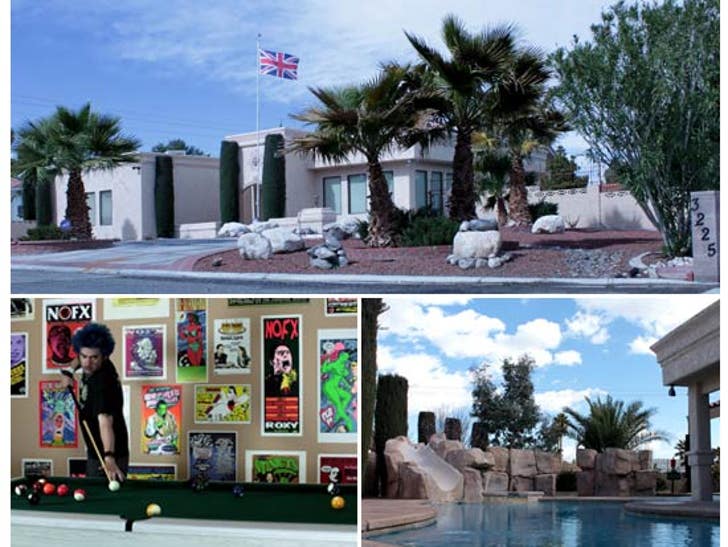 NOFX frontman Fat Mike wants to do his part to put the sin in "Sin City" -- by making his crazy Vegas crib available as a vacation rental for anyone who wants to party like a punk rock star.
The 3-bedroom, 2-bath house is a few minutes from the strip -- and is completely pimped out with thousands of punk concert flyers and memorabilia.
We're told the tricked-out punk pad comes complete with a 9-hole putting green, a pool table, a water slide ... and the best feature yet: a beer vending machine!
Fat Mike himself is advertising the rental as a place to "have a really good/hedonistic time" -- but he does have one rule: "Don't break sh*t"!