Flavor Flav -- Spicing Up the TMZ Tour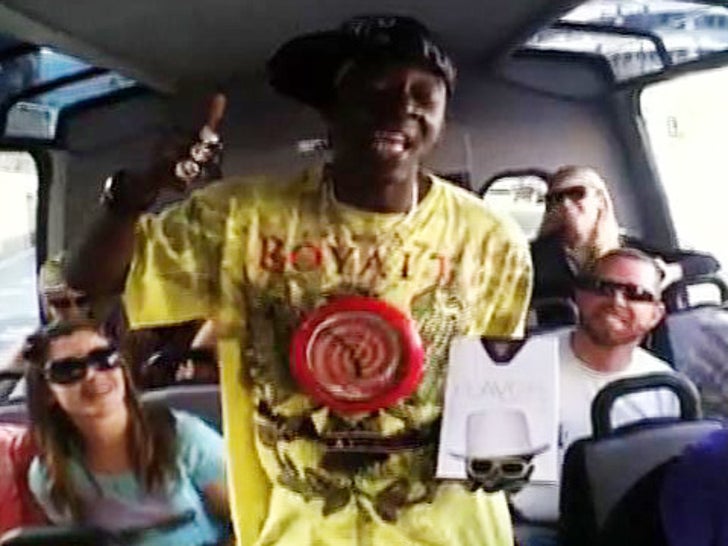 Was Flavor Flav spotted by the TMZ Hollywood Bus Tour? Yeah, BOYYY! Did Flav hop on the bus and take a ride? Yeah BOYYY!! Did Harvey lip sync to "My Way" with Flav? Yeah, unfortunately. Boyyy.
Check out TMZ on TV -- click here to see your local listings!