Jimmy Fallon -- A Case of the Roadhouse Blues
Jimmy Fallon
A Case of the
Roadhouse Blues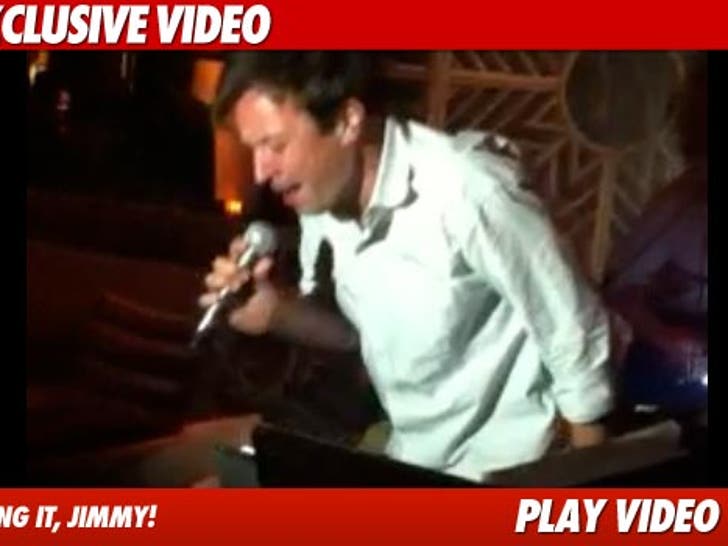 Jimmy Fallon doesn't limit his singing to his talk show -- he busts out tunes in hotel bars, too!
The "Late Night" host was videotaped last week belting out "Roadhouse Blues" by The Doors at the swanky bar at the Four Seasons in Beverly Hills.
Let it roll, Jimmy, roll.