Lindsay Lohan Gets Popped in the Mouth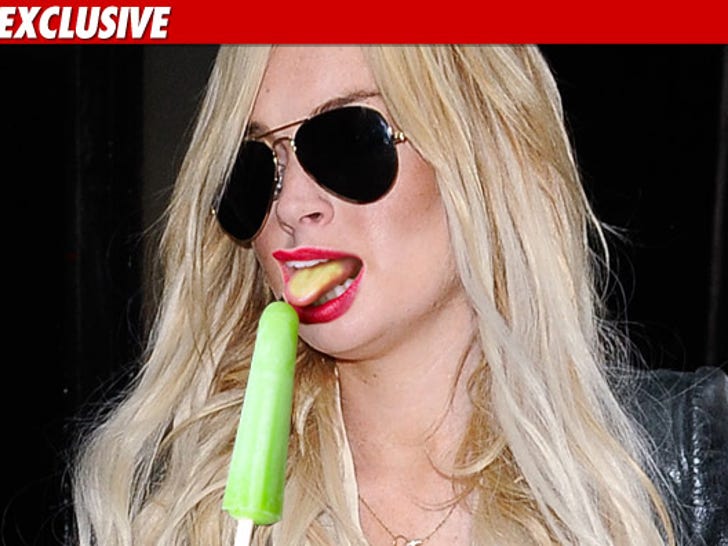 Lindsay Lohan's tongue has been blue, orange, red ... you name it -- while she's been locked down on house arrest. Yes, it's another addiction -- Ice Pops.
Our Ice Pop spies tell us it was like preparing for nuclear war ... Lindsay had so many Ice Pops stocked in the beachfront jail she calls home.
And as long as we're on the subject of frigid ... Lindsay has kept the fridge full of veggies and chicken, She's also ordering out a lot -- her fav is the grilled squid from Gjelina and just about anything from Star of Siam, a local Thai joint.
You can take away her freedom, but you can't take away her appetite.