Mavs Player RIPS LeBron -- 'How's My Dirk Taste?'
Mavs Player
RIPS LeBron
'How's My Dirk Taste?'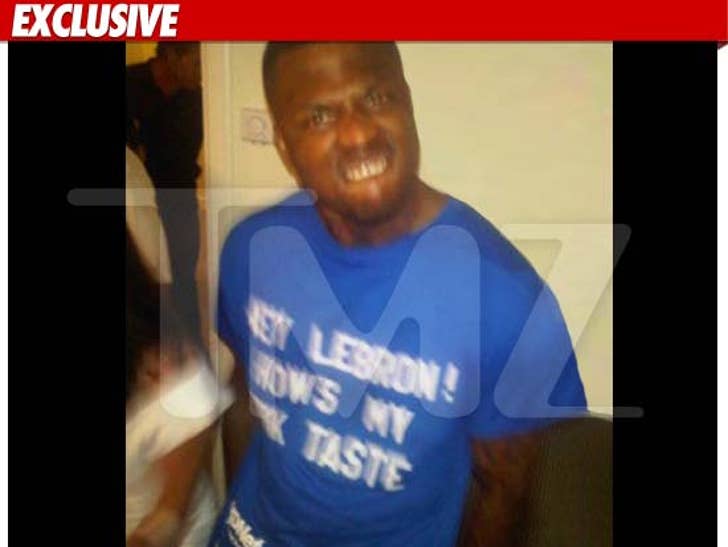 Dallas Mavericks guard DeShawn Stevenson let his T-shirt do the trash talking after his team took down the Miami Heat last night -- "HEY LEBRON! HOW'S MY DIRK TASTE."
DeShawn made the fashion statement while celebrating in his hotel room after the game.
Of course, DeShawn was simply making a tweak to the greatest NBA Championship trash talking rap of all time -- when Shaq asked Kobe to, "Tell me how my ass tastes!!"