Big Ben & Steelers -- Wetting Themselves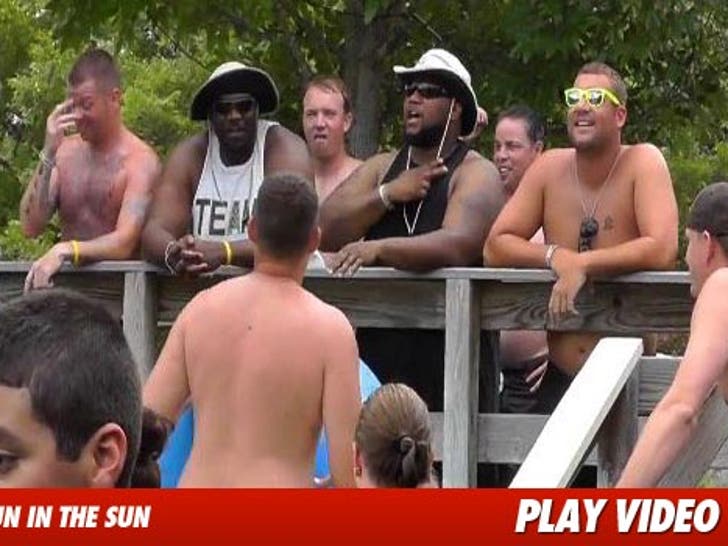 Ben Roethlisberger and his Pittsburgh Steeler pals are barely keeping their heads above water during the lockout -- in fact ... they SOAKED their unemployed asses at a waterpark in Texas this weekend.
Big Ben and the boys took a much needed break from doing nothing on Saturday -- and stopped by the Schlitterbahn Waterpark in New Braunfels.
A rep for the park tells TMZ, the guys hit some of the biggest rides -- including the Boogie Bahn Surf Ride, the Dragon's Revenge uphill water coaster, the Down Hill Racer and the Hill Side Tube Chute.
We're told they even made a sizeable donation to the park's Employees Scholarship -- but if the lockout goes on any longer, they may have to ask for it back.