Weiner: 'You Aren't Giving My Package Due Credit'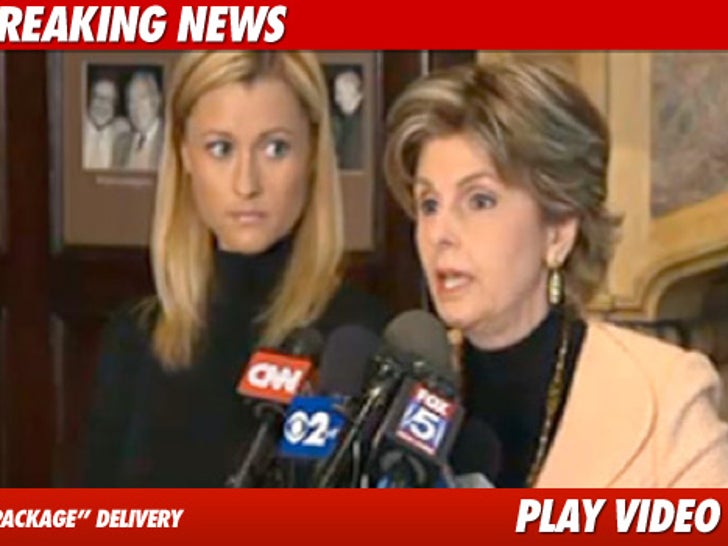 Ginger Lee -- the former porn star, current "featured dancer" and aspiring real estate agent -- just told reporters about her relationship with Congressman Anthony Weiner, saying he repeatedly texted her about his "package" but denies she ever sexted him.
Lee and her attorney, Gloria Allred, repeated some of the information TMZ broke last week ... that Weiner sent her an email after the scandal broke, telling her how to lie about her relationship with him.
Allred read some of the emails Weiner sent Lee, including, "Alright, my package and I are not going to beg. We both see the hazard of going down the path of comparative sexiness."
Another read, "You aren't giving my package due credit."Allred says Lee was a supporter of Weiner's, particularly on the subjects of health care and planned parenthood.
Allred and Lee say the "featured dancer" has had to go underground since the scandal broke, enduring emotional distress and lost wages.Lee insists every time Weiner got sexual in the emails, she ignored the comments.
Lee and Allred referred to the email TMZ published last week, in which Weiner gave Lee an untruthful statement to the press about the communications.