Peter Fonda Locks Down Wife #3 in Hawaii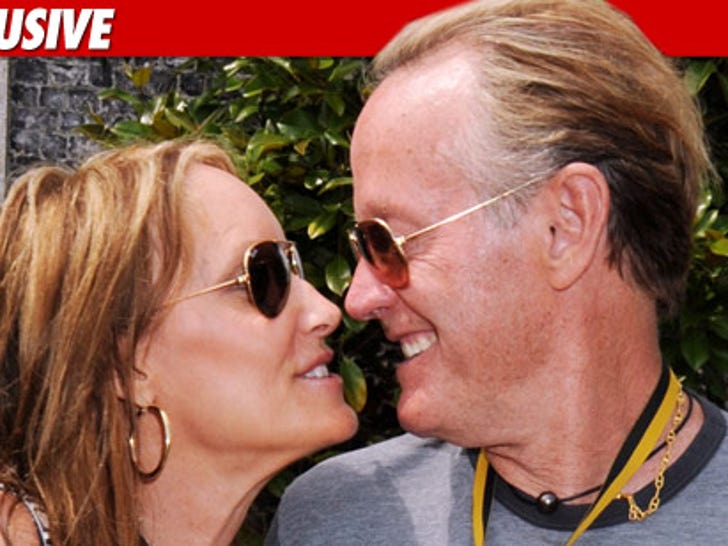 Peter Fonda just pulled the trigger on his THIRD marriage -- fresh off ending his second ... he tied the knot with his girlfriend in Hawaii ... TMZ has learned.
Sources close to the legendary "Easy Rider" star tell us he married Margaret 'Parky' Devogelaere yesterday in Hawaii.
Fonda's divorce from second wife, Portia Crockett, was finalized earlier this year. Fonda is 71-years-old ... and Parky is 57. Playa!!
In fact, right before taking off for Honolulu -- Fonda proved his badassness ... telling us, not even a Federal Air Marshal could keep him out of the Mile High Club.