Jason Segel & John Krasinski -- Sex Doll Karaoke
Jason Segel & John Krasinski
Sex Doll Karaoke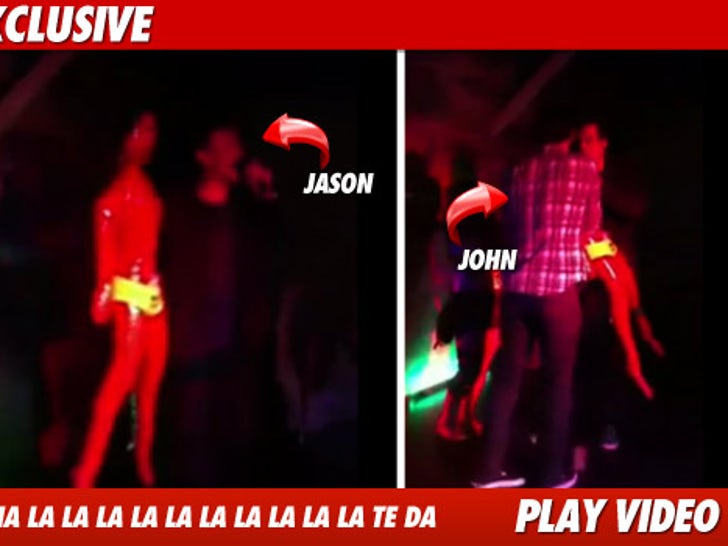 "Office" star John Krasinski and full-frontal nudist Jason Segel HILARIOUSLY crashed a random girl's bachelorette party last weekend -- and we got the sex doll-filled karaoke footage!!!
It all went down at a bar in Ann Arbor, Michigan -- we're told John and Jason were hanging out with Emily Blunt and "Community" actress Alison Brie ... when the girls at a nearby bachelorette party asked the guys to sing for them.
John and Jason happily obliged -- with a pretty awesome rendition of "Brown Eyed Girl" -- and we're told, the bride-to-be couldn't have been happier.