Chris Brown -- I Didn't Mean to Piss Off the Gays
Chris Brown
I Didn't Mean
to Piss Off the Gays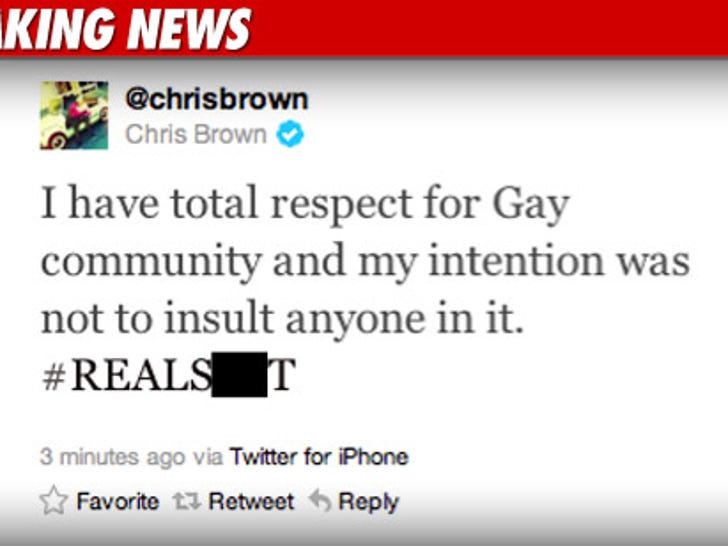 Chris Brown just lied through his teeth ... tweeting that he has "total respect for [the] Gay community" after dropping another gay slur in L.A. yesterday.
He never apologizes ... but instead writes a half-assed, dismissive explanation saying, "my intention was not to insult anyone."
Listen to the way he hurls the word around -- Chris clearly used the word "gay" as an insult ... no two ways around it.
Still, we still gotta ask ...